Other Residential Services
Regardless of what's going on with Ohio weather, you can keep a consistent and comfortable indoor environment by turning to a reliable HVAC company like Air Comfort, Inc. As the local expert in heating and cooling systems, we offer a range of additional services that can help with HVAC problems. These include: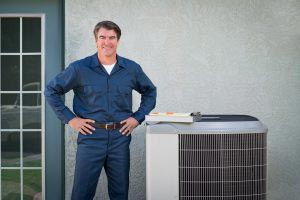 1. Geothermal Heat Pump Installation. Air Comfort, Inc. is a Bryant®️ Factory Authorized Dealer, which means access to some of the highest quality heating and cooling products today. These include our Evolution®️ Variable-Speed Geothermal Heat Pump. This option is a great alternative to standard heat pumps, allowing you to manage utility costs with high-efficiency comfort. It also provides ultra-quiet performance and consistent temperature comfort, plus smoother operation via smart startup.
To get the most from its advanced features, make sure your Bryant heat pump is installed by Air Comfort, Inc.. Our highly trained and experienced technicians can ensure your geothermal heat pump is installed properly and efficiently.
2. Boiler Installation. Keeping a comfortable home during the winter is easier with Air Comfort, Inc.. If you need a new boiler for your home, choose from our range of options from Bryant, including the Legacy™ Line BS2 Boiler. It comes in water or steam models, with a compact design and a full fiberglass insulation for casing. This excellent option has up to 82.7% AFUE, ensuring superior efficiency and heating performance. We also install the Preferred™ Series BW5 Boiler, which has up to 86.5% AFUE. With its cast-iron heat exchanger, sectional cast-iron design and tankless heater coil, you can experience top-notch, consistent heating performance for your home.
3. VRF Indoor Units. Air Comfort, Inc. is your trusted source for other high-quality HVAC equipment, such as Variable Refrigerant Flow (VRF) units. Our vertical Air Handling Indoor Unit has a DC fan motor, multiple fan speeds and built-in IR receiver. Plus, the unit is comes with a finned tube heat exchanger. With this unit, providing simultaneous heating and cooling inside your home is worry-free.
Schedule Your Consultation Today!
Choose Air Comfort, Inc., for unmatched HVAC services and solutions. Call us at (330) 434-8107 or fill out our convenient online form. We'd love to hear from you!