Other Commercial Services
When it comes to high-quality installation of heating and cooling systems, commercial property owners in Northeast Ohio turn to Air Comfort, Inc. Our highly trained and experienced HVAC technicians can ensure quality and timely workmanship that leaves no room for mistakes and additional repair costs. But installing new air conditioners isn't the only thing we're good at. You can also count on us to help you with the following commercial HVAC upgrades: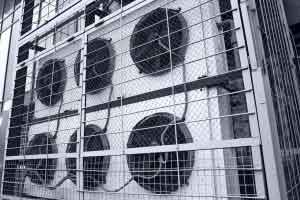 1. Boiler Installation. A warm and comfortable business is a must during the cold season and a newer, better-performing boiler is crucial to this. At Air Comfort, Inc., we carry only the highest quality boilers from one of the leading HVAC manufacturers, Bryant®️. Our options include the Legacy™ Line BS2 Boiler, which offers efficiency ratings up to 82 percent. It comes in gas, steam and water models, and features a sleek, compact design. Another great choice is our Preferred™ Series BWM Boiler, which has up to 95 percent AFUE. It has a stainless steel heat exchanger and an integrated boiler control for easier operation.
2. VRF Indoor Unit Installation. If you want a consistent and comfortable indoor temperature, check out our 4-Way Cassette Indoor Unit. It delivers air in all four directions and features multiple fan speeds. The unit is constructed according to ETL requirements and all equipment wiring complies with NEC specifications, so you know the system is up to quality standards.
Another excellent option is the Underceiling Indoor Unit, which has a DC fan motor, louvre control and built-in receiver and display panel. To get the most of your VRF units, make sure to turn to a premier expert in commercial HVAC equipment like ƒAir Comfort, Inc. We'll make sure the work is done right the first time.
3. Carbon Monoxide Alarm Upgrade. To keep your business healthy and free from carbon monoxide emissions, turn to Air Comfort, Inc. Our Preferred Series Carbon Monoxide Alarm from Bryant helps monitor interior carbon monoxide levels. It can plug into any standard electrical outlet and provides protection during a power outage with a rechargeable lithium ion battery.
Schedule Your Consultation Today!
Turn to Air Comfort, Inc. for more unmatched commercial HVAC solutions. Call us at (330) 434-8107 or fill out our convenient online form. We'd love to hear from you!