Keep Your Home Warm During Winter
During cold Ohio winters, you depend on your heating system to stay warm and comfortable. Here at Air Comfort, Inc., we are pleased to provide you with a wide selection of heating solutions. You can be confident that we'll deliver top-quality results for your home; after all, we have more than five decades of experience serving homeowners with quality HVAC service, workmanship and customer care.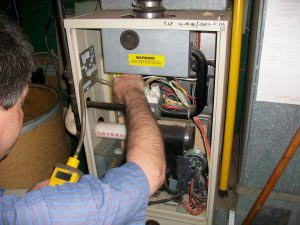 Count On Us to Provide Superior Heating Solutions
If your furnace or other heating unit is leaking, failing to heat your home effectively or making strange noises, it's important to consult with a professional HVAC technician to diagnose the problem. At Air Comfort, Inc., our main goal is to deliver quality repair services to make sure your unit continues to run smoothly for years to come.
We understand that it's often impossible to know when a heating problem will present itself. This is the reason we also offer 24/7 emergency repair services if you have a serious problem with your furnace or heat pump. Our expert technicians handle the installation and repair of various types of heating equipment, such as:
Gas Furnaces
Oil Furnaces
Standard Heat Pumps
Geothermal Heat Pumps
Boilers
Installing a New Heating System
When your heating unit stops working properly, you may be dreading paying for the cost of a furnace replacement. There are many benefits to a new unit, though, including better performance, higher efficiency and reduced overall cost. A heater that is over a decade old may be costing you more due to inefficiency. If you think it's time to get a new heating unit, you can rely on our experts to provide you with customized solutions.
Get in Touch With Our Team
Looking for the best contractor for your furnace replacement or repair? Air Comfort, Inc. has what it takes to get the job done right the first time. Give us a call at (330) 434-8107 or submit an online form to schedule a consultation.