Comprehensive Residential Heating & Cooling Solutions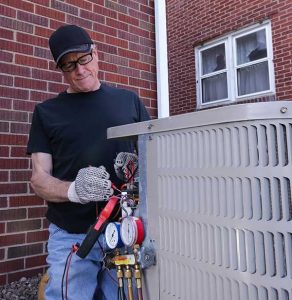 The comfort of your Ohio home relies on the proper function of its HVAC system. A poorly functioning furnace or a broken air conditioner can make everyone miserable. When you need comprehensive heating and cooling solutions, you can count on Air Comfort, Inc.
For nearly 60 years, we have provided superior-quality HVAC installation, repair, replacement and maintenance services to area communities. We also offer indoor air quality solutions, including air purification system installation, to promote cleaner, healthier indoor air for you and your family all year round.
HVAC Services We Offer
At Air Comfort, Inc., we strive to provide the highest quality of HVAC solutions every time. Whether you need a new air conditioner, want to repair your broken furnace or need emergency service, our team of highly skilled technicians is always ready to help.
Here are some of the services we offer:
Controls & Thermostats
…and more!
From routine maintenance of your home's heating and cooling units to air purification services, our expert technicians can handle it all.
We're Ready to Help 24/7
When you reach out to Air Comfort, Inc. for HVAC solutions, you can rest easy knowing we'll provide you with prompt, professional service and top-notch workmanship. We always go above and beyond to treat both you and your home with respect. We understand that a malfunctioning HVAC system often can't wait; that's why we offer 24/7 emergency services, seven days a week.
Contact Our Trusted Local Contractors
At Air Comfort, Inc., we know how to do the job right the first time around. Schedule your HVAC installation or service with our professional team today. Give us a call at (330) 434-8107 or submit an online form to get started.